Laboratory
Water Analysis
We provide complete water analysis for steam boilers, closed loops, cooling water, and makeup water as well as environmental water/wastewater.
Microorganism Testing
In our state-of-the-art lab we test for fungi and full range of aerobic and anaerobic bacteria. Our laboratory is New Mexico State Certified for microbiology testing to include E.coli and total coliform bacteria.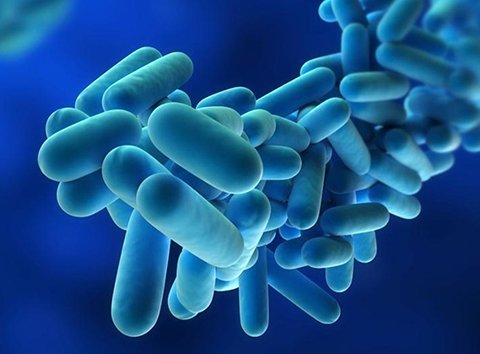 Deposit Analysis
Detailed x-ray fluorescence screening lets us analyze deposits in your system. Our Ion Chromatography Unit allows our laboratory to quantitatively analyze anions and cations in an ionic solution.
Corrosion Coupons
Corrosion coupons allow us to accurately monitor corrosion rates in any environment.

Treatment
Drumless Delivery
Our trained, licensed team handles the transfer, storage, and inventory management of your water treatment chemicals so you don't have to.
Legionella Water Management Plans
A Legionella water management plan helps you avoid a serious health hazard and comply with ASHRAE Standard 188.
Cleaning and Acidations
Clean and purge your system of scale and iron deposits so it runs more efficiently.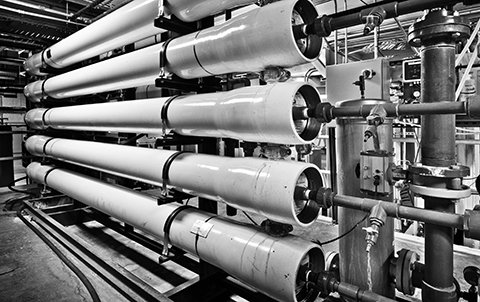 Pretreatment Softeners and Reverse Osmosis
Based on your system conditions we may recommend adding softeners or a reverse osmosis system to remove minerals.

Equipment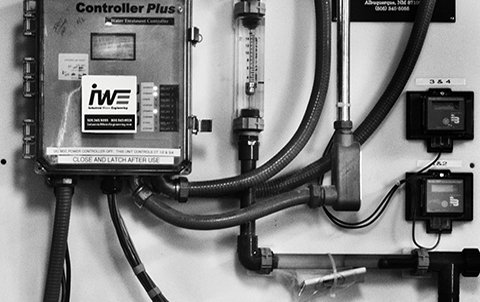 Custom Panel Mounts
Customized panel mounts read chemical levels, dose systems in real time, send alerts, and are remotely adjustable .
Training
On-site training and general training workshops throughout the year help educate and support your team in optimizing your system.
Injection Systems
Large-scale injection systems can be included in panel mounts so additives – including glycol to inhibit freezing in closed loop systems -- can easily be added.
Filtration Equipment
Filters capture iron, slag, and other debris before they foul your system and cause damage.

Monitoring
Remote Monitoring
Our remote monitoring provides real time testing, status reports and alerts to control corrosion and prevent damage. We respond immediately to each alert to determine the best plan of action.
IWEservice.com
Our web-based reporting and communication portal keeps you updated on the status of your water treatment equipment and program. It automatically sends you an alarm when a test is out of spec, creates comprehensive reports, and sends image files with your system reports. You'll have your own login to the secure, cloud-based website so you can access IWEservice any time, anywhere.